Low Pressure Roof Cleaning Service
Katy, Fulshear, and Richmond
Within a few years a roof will develop black or brown streaks and even sometimes slimy green areas if it goes untreated for too long. This discoloration is caused by tall trees, lack of sun and wet weather conditions in Katy, Richmond and Fulshear.
This is mildew, algae and mold and not dirt – and it is literally eating the limestone found in the tiles and shingles on your roof.
The stains don't just make a roof appear older than it is they can reduce the life of your roof and you could have added cooling costs as the dirty roof will retain moisture, holding more heat and reflect less light.
We can save you as much as 90 percent on the cost of replacing your roof and make it look and perform like new!
For your roof washing projects, you can rely on Pressure Washing Katy, TX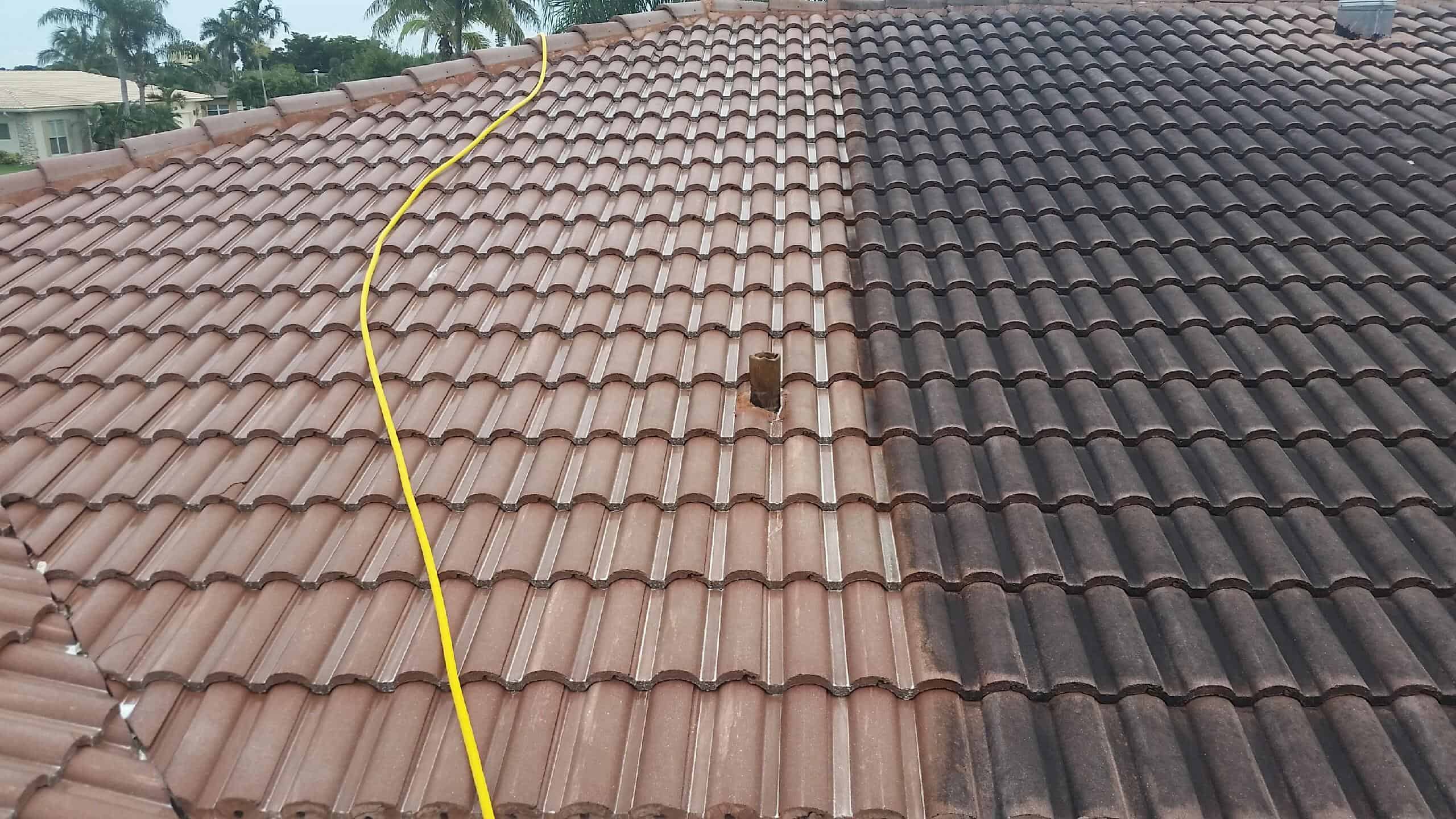 Roof washing will help protect your roof investment so it has a longer lifespan and we can help reduce repair or replacement costs.
Look around your neighborhood or the entire city and notice how some roofs look new even when they are on the same street or in the same neighborhood as roofs that look terrible and appear like they need to be replaced.
We can make your roof the best looking in the neighborhood and preserve the value of your home my protecting your roof from premature damage!
Notice how much better the entire home looks when it has a clean roof. Next time you drive down the Westpark Tollway, the Grand Parkway or even Cinco Ranch Blvd just look at the roofs and notice how awful many of them look – covered in black mold and mildew. It makes the entire house look old and run down when it doesn't have to look that way….underneath that discoloration is a beautiful new looking roof!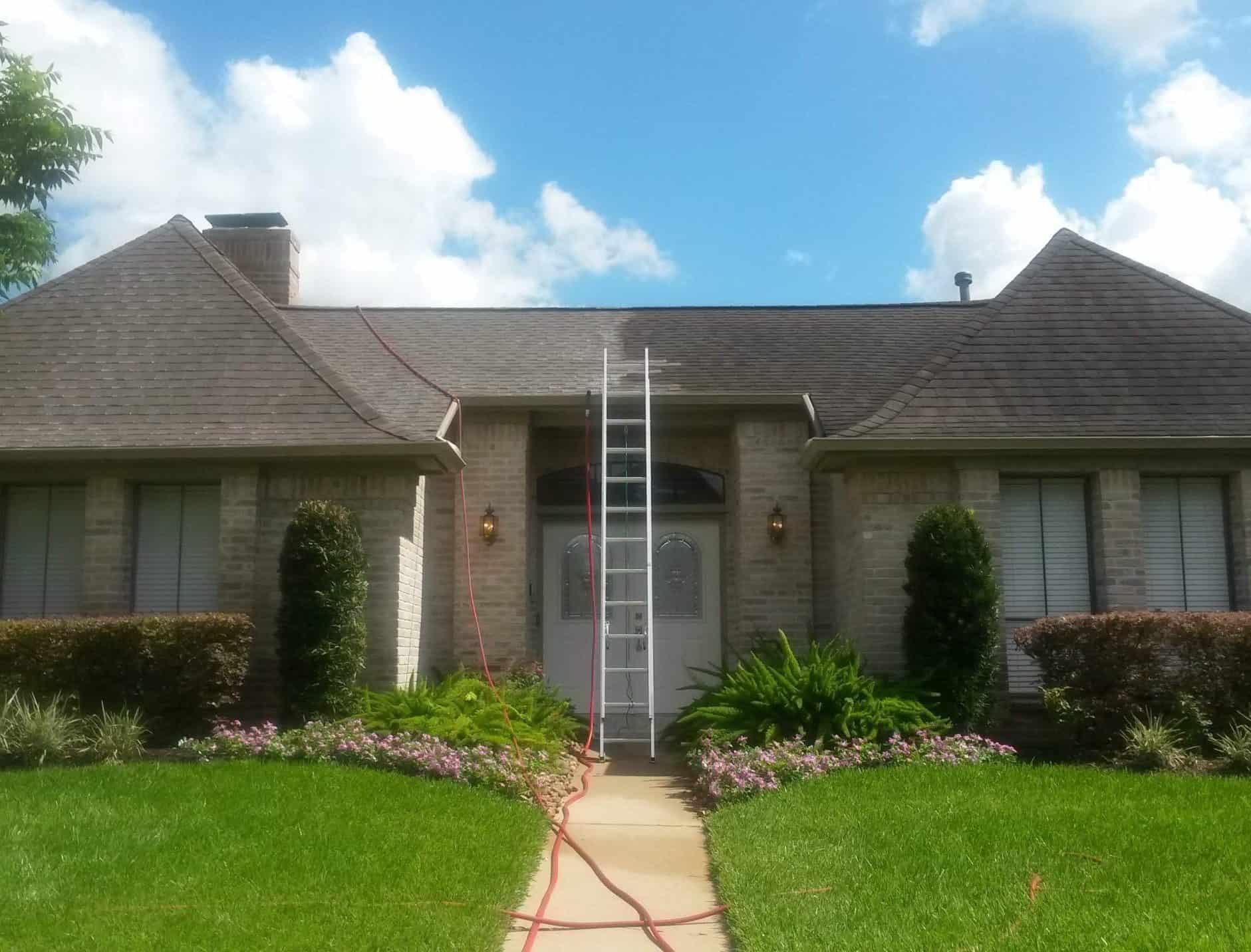 To clean a roof professionally there are certain detergents and techniques that need to be used – therefor, an inexperienced pressure washing company or the regular handyman isn't the best solution for the job.
In the past, many pressure washing contractors and handy men would simply pressure wash shingle roofs.
The results or washing a roof this way may have looked good but using high pressure on shingles will rip granules off the shingle and reduce the lifespan and effectiveness of the roof – DON'T DO IT!
This is not only going to make your roof look worse but also void your warranty and potentially void any future insurance claims!
Pressure Washing Katy will restore your roof professionally with no pressure and make sure you get the best results and have a great looking roof again.
You can expect your roof to stay looking like new for about 5 years after professional roof washing and if maintained about every 5 years you can expect to get the full 25 to 30 years out of your roof.
Contact us today at (281) -394-1918 for your hassle-free price quote!
Join Our Happy Clients Today
Get A Free Quote